Linen Services for Dental and Vision Professionals
"Cleanliness for professionals who are up close and personal"
Get in Touch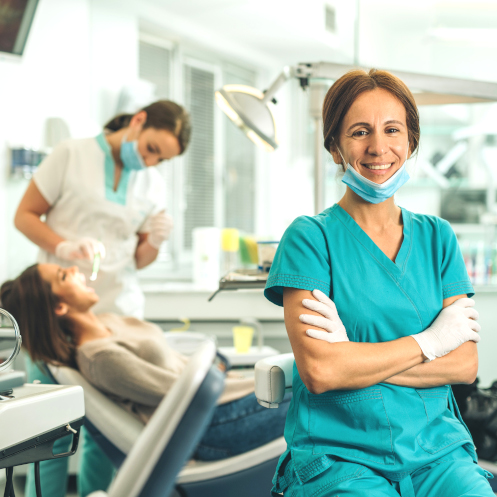 A Unique Challenge
As a dental or eye care professional, you work in very close proximaty to your patients. Most of the time, patients are wide-awake and watching everything you do from only several inches away. This intimate setting allows the patient to see (or smell) the tiniest imperfections in your cleanliness and hygiene!
While we can't do anything about your breathe, using a commercial laundry that only picks up once a week, or returns your apparel with a musty scent will not do!
Country Linen Service offers timely pickup and delivery optons and accurate laundry fullfillment. "Our Service is Our Contract!"
First Impressions Matter
Your dental and vision practice is part health and part cosmetic. Keeping your medical apparel clean and in good repair is paramount for health and safety reasons, but aesthetic reasons, too.
Country Linen Service will keep you feeling good, looking sharp, and can apply your brand through custom embroidery.